Volunteering at Transition Cafe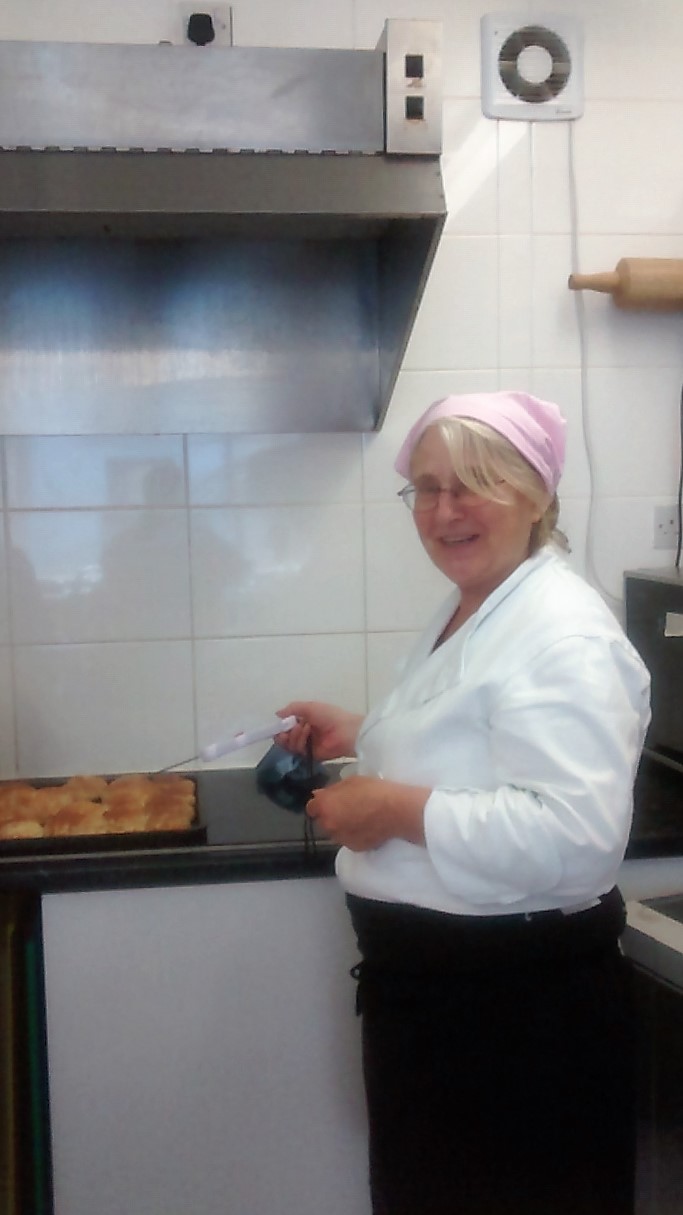 Volunteer with us
We'd love to hear from you if you're interested in getting involved. We have volunteering opportunities in a variety of roles at times to suit you. Get in touch to find out more.
Read about our Volunteers
Concerned about food waste? Want to do your bit for the community? Determined to do something to help the lovely world we live in?
Maybe you are just looking for an opportunity to get you out of the house for a few hours a week?  Maybe you enjoy a spot of gardening, love to cook, or have surplus produce you want to find a good home for. Perhaps you like meeting people, want to make new friends, or maybe you just want to feel useful and part of something special.
Well, Transition Café is unique. Not only is it blazing a trail in creative ways of dealing with the enormous problem of food waste, but it is a really happy place to be.
We are always looking for new volunteers…not because people leave us…some of our volunteers have been with us for years. No that's not why we want you. We want you because we want to do more.
Transition café is currently open Tuesday to Friday between 10.30 and 4. We serve lovely tasty meals made from surplus food that comes from a number of different suppliers and we sell those meals at a really reasonable price. Please be assured, we might not know what food supplies are coming in from day to day, ( that's one of the things our cooks find really exciting) but the food we do have is tasty and clean and far from past it's best. It is simply surplus food that would go to landfill if we did not use it. What a waste!
We hold events and meetings here at the café and in the community and host a whole range of activities from crafting to seed swapping, to making and mending..
We are doing really well at all of this , but our customers, both local and visitors want us to be open for longer and to offer even more  and we would like that too.
We need more volunteers to do that.
If you are interested in working with us, we will make you welcome. We are a friendly bunch of people from all walks of life and all ages and abilities. We will train you and support you and feed you and help you identify and develop your skills.
Yes…everyone has skills. We know that…even if you might have forgotten, or never really discovered  what you are good at. We know everyone is good at something.
You can volunteer to work whatever times suit you best …..a few hours or a day or more each week , depending on your health and your other commitments. We are flexible.
There are a whole range of jobs you can do here , including  front of house, acquiring produce, recording what comes in, preparing and cooking food, washing and cleaning up and attending events.
Our volunteers describe Transition café as , " a community of lovely people",  " Somewhere that gave me my confidence back" ,A great place to meet and eat", " The best café in the world", and " Like a really supportive family."
So what are you waiting for?  Phone us for a chat, and to find out more ?
We look forward to meeting you.