Cymuned Unol – Community Together
Transition Bro Gwaun hosted a two day event focusing on Community Led Town Regeneration
Many great conversations were had, inspiring speakers sparked ideas, we are a community of do-ers and we have lots of plans to develop!
The full report from Cymuned Unol is available to download:
Why 'Cymuned Unol'?
In 1797 Fishguard and Goodwick repelled the last invasion of Britain. That resilient spirit – Cymuned Unol – is at work again, bringing the community together to re-vitalize the town and strengthen the local economy. 

These are some of the positive developments in Fishguard and Goodwick so far:
Abergwaun Community Turbine – the first community funded wind turbine in Wales – profits to be used to develop sustainable projects in the community.
Theatr Gwaun – a now thriving cinema and theatre saved and run by the community.
The Phoenix Centre – a community initiative planned and built for sustainability.
Transition Community Café – a café which reduces food waste, cuts carbon and provides work experience and opportunities
Greening Fishguard & Goodwick – a community lead gardening group planting and maintaining the town's public spaces.
POINT – a youth scheme initiated and run by the community which supports young people into employment, and runs innovative schemes to train and encourage enterprise.
Ocean Guardians – Fishguard and Goodwick's plastic awareness group drawn from local residents, organisations and businesses to reduce plastic pollution in the area. Annual fun day started in 2017 and planned for 2018.
Festivals – the community run Spring Festival, Folk Music Festival, Fishguard Agricultural Show, International Music Festival, AberJazz Music Festival, Fishguard Carnival, Autumn and Christmas Festivals bring visitors and performers from all over the world.
Tourism – Two community led initiatives – Refreshing North Pembrokeshire and the North Pembrokeshire Sustainable Tourism group working together to promote eco-tourism and some of the unique attractions of the area
A good range of independent shops including pop up shops, and a Farmers Market
Event organiser, Chris Samra, explains more about Cymuned Unol.
Here is a summary of the event, written by Snorkelfish
Cymuned Unol, a seminar destined to have far reaching effects for the future of towns in  Pembrokeshire, was held in Goodwick on 14th and 15th March 2016.
Organised by Transition Bro Gwaun, and funded by Fishguard and Goodwick Town Team, the Phoenix centre was the venue for a wide range of organisations and concerned individuals from across Pembrokeshire  to gather with three things on their minds…Regeneration, Sustainability and REeconomy.
Peter Davies, previously the Climate Change Commissioner for Wales and now the new chairman of Wales Council for Voluntary Action, opened and chaired the event, explaining the importance of using the new Well-being of Future Generations Act to plan and develop our communities in ways that will benefit not only us but many generations to come.
Julian Dobson, key speaker on day one and author of 'How to save our Town Centres,' addressed the seminar with inspiring information on the many positive strategies employed by other towns to breathe life back in to their centres. He spoke of the impressive energy and commitment in our area and asked the assembly to make our focus 'We Towns', not 'Me Towns'.
Raising the point that town centre are not just about commerce, he explained that we need to create spaces that people want to be in. Using examples of successful regeneration and the many ways this  has been achieved, he described innovative communities from Copenhagen, to Ludlow, with all points in between.
After a joyful Monday evening of music and excellent food at Ffwrrn the delegates came together on Tuesday morning  for the second day.
Immediately inspired by the second Key Speaker Jay Tompt, co-founding member of the Totnes REeconomy project, the seminar were given plenty to think about.
Jay spoke about 'creating conditions for new economic actions and relationships to emerge and flourish,' explaining that it is essential to find out what local people want for their communities to thrive. He stressed that strong communities have a sense of ownership…that to be successful, people need to feel that they are involved in creating and maintaining their towns and that their voices are heard.
Concepts such as the 'Business Incubator' were explained as warm nurturing environments for young entrepreneurial life to grow and the idea of 'a Community of  Dragons' was discussed as presenting opportunities for individuals  to 'pitch' their business ideas locally and for the community to get behind its entrepreneurs and support them in a wide variety of ways.
The focus of the event was very much on local people and local investment and the seminar considered what motivates people while looking at General Well Being, with the sense that when people have their needs fulfilled, we have true wealth.
Reminded of the Environment Bill, which becomes The Environment Act on April 1st and 'The future Generations Act', a number of workshops identified exciting strategies that will be developed over the coming months.
Many creative and innovative ideas were generated by the event and commitments made by those present to face the challenges that will revitalise Fishguard and Goodwick and other towns in the County.
Chris Samra, one of the organisers of the event said, 'It is encouraging that so many local organisations came together to focus on these issues and are planning to continue working together on this. With such enthusiasm our Towns look set to step into the future as sustainably vibrant and thriving places that local people and visitors, young and old will enjoy for many years to come.'
Julian Dobson is the author of How to Save Our Town Centres, published by Policy Press in 2015. He is a writer, speaker and commentator who focuses on how places can be better for everyone. He is director of the research and policy consultancy Urban Pollinators (www.urbanpollinators.co.uk). He was co-founder and for 12 years was editorial director of New Start, the UK's magazine for regeneration practitioners, and previously edited Inside Housing, Britain's national publication for social housing professionals. He is a Fellow of the Royal Society of Arts, a board member of the Centre for Local Economic Strategies and an external adviser to Sheffield University's Department of Urban Studies and Planning.
Jay Tompt is a co-founding member of the Totnes REconomy Project. Since 2011, the Totnes REconomy Project has launched innovative economic regeneration and resilience building projects, such as the Local Entrepreneur Forum and the REconomy Centre. Jay has also co-developed the Transition Network REconomy Project's Local Economic Blueprint course and handbook, been a Social Reporter, and co-founded the Transition Free Press. He has been leading workshops and giving talks about this work and on community-led economics, across Europe and Japan. Prior to moving to the UK from San Francisco, Jay spent 10 years as entrepreneur.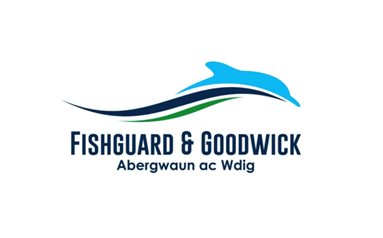 Jemima Nichols – courtesy of the Last Invasion Tapestry committee