Transition
Bro Gwaun
                 A community initiative
ACT –
Abergwaun Community Turbine
SFP

–

Surplus Food Project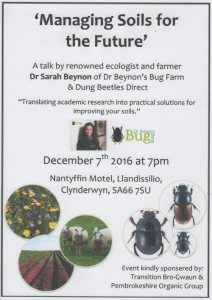 Book a group evening meal at Transition Cafe! Three course meal available from £15/person. We also offer buffet and event catering.
Phone the cafe on 01348869398 or email projectstbg@gmail.com for more info.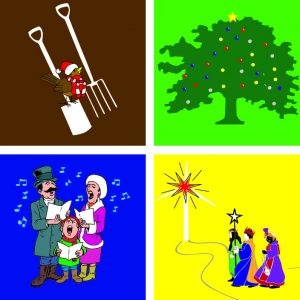 Follow us on Facebook!
TBG   or    Cafe
Follow us on Twitter and Instagram!
Pembrokeshire Buddhists are meeting at Transition Cafe for a discussion meeting, all welcome. 'Happiness is found close by. In a world where in...

December 14 @ 7:30 pm

at Transition Café Fishguard

Many thanks to everyone who's supported us in 2016 – Happy Christmas and New Year! Cafe closed until Tuesday 10th January 2017.

24 December 2016 @ 8:00 am

-

9 January 2017 @ 5:00 pm

at Transition Café Fishguard
What is Transition Bro Gwaun?
Transition Bro Gwaun is a community process of imagining and creating a future that addresses the challenges of climate change, resource depletion, including expensive oil and gas supplies, and an unsustainable economy reliant on growth.  We aim to create the kind of community that makes the future more certain for our children and less dependent on resources from elsewhere.  This has enormous implications not only for the environment, but also on an economic system that currently relies on unsustainable growth.
We aim to create a sustainable, prosperous society without growth, and without oil dependency.
Transition Bro Gwaun is one of a growing number of transition initiatives around the world, being inspired by the original model developed in Kinsale (Eire) under the guidance of Rob Hopkins in 2005. An important part of the Transition process involves finding and working with existing groups and organisations, as well as looking for new projects.
We publicise our work and Transition issues through regular meetings, talks to local groups, our stall at the Farmers Market, a regular e-mail newsletter, attending local events, and on its website.

Transition Towns Introduction