Transition Bro Gwaun is a Community Organisation set up as private company limited by guarantee and a Charity. We are governed by our brilliant Trustees, coordinated by our Core Group Members and run by many volunteers and a only few paid members of staff.
The People Behind TBG
Who We Are​
We draw on a wealth of skills from our volunteers
OUR TRUSTEES
Our three trustees are also our directors and the backbone of Transition Bro Gwaun. Their vision, enthusiasm and sheer dedication is what drives TBG forward and brings new projects to life. They are well known faces in Fishguard & Goodwick and always up for a natter and a laugh!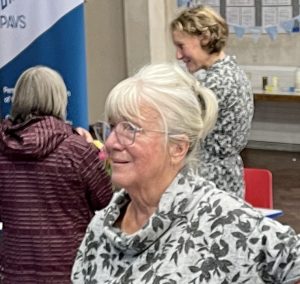 Chris Samra is one of our founding members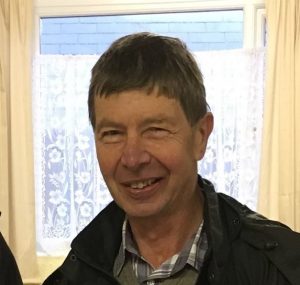 Tom Latter is one of our founding members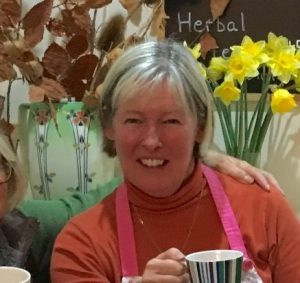 Julia Moffett came on board in 2015
OUR CORE GROUP Members
Representatives of each different project working group join our Trustees in monthly Core Group meetings and help make key decisions. There are currently 9 Core Group members and we are always looking for new members to join in.
Trustees
Chris and Tom had been instrumental in bringing the Abergwaun Community Windturbine (ACT) to life, are both involved in our Community Climate Fund (CCF) working group and are driving our newest project Renewable Energy Acceleration Project (REAP) forward
Julia chairs the meetings and 'steers the ship' making sure that actions are followed up and takes care of all the big and small things that each project group needs to run smoothly
Core Group Members
Moya Swaby and Jo Moss form the powerhouse and inspiration behind the Garment Repair Cafe
Lesley Matthews coordinates the Community Fridge and is dedicated to saving valuable food resources
Jeremy Martineau brings a business perpective and insights into local economic development issues
Kate Hawkins helps with secretarial tasks and is involved in the Community Climate Fund
Mike Davies represents the Renewable Energy group
Friederike Schmidt keeps check of our finances and admin
OUR VOLUNTEERS
Each of our projects has many volunteers who help give birth to them and turn them into longterm viable community projects. Some volunteers are hands on and some like to stay behind the scenes. Some volunteers can commit regular hours to helping, some can only occasionally chip in.
No matter in what category you would fall, we would love to hear from anyone who is interested in TBG and what we do. We are always on the look out for new volunteers and would love to welcome you.
OUR STAFF