We have successfully launched our 3rd round of Green Grants which is funded by TBG's Community Climate Fund (CCF).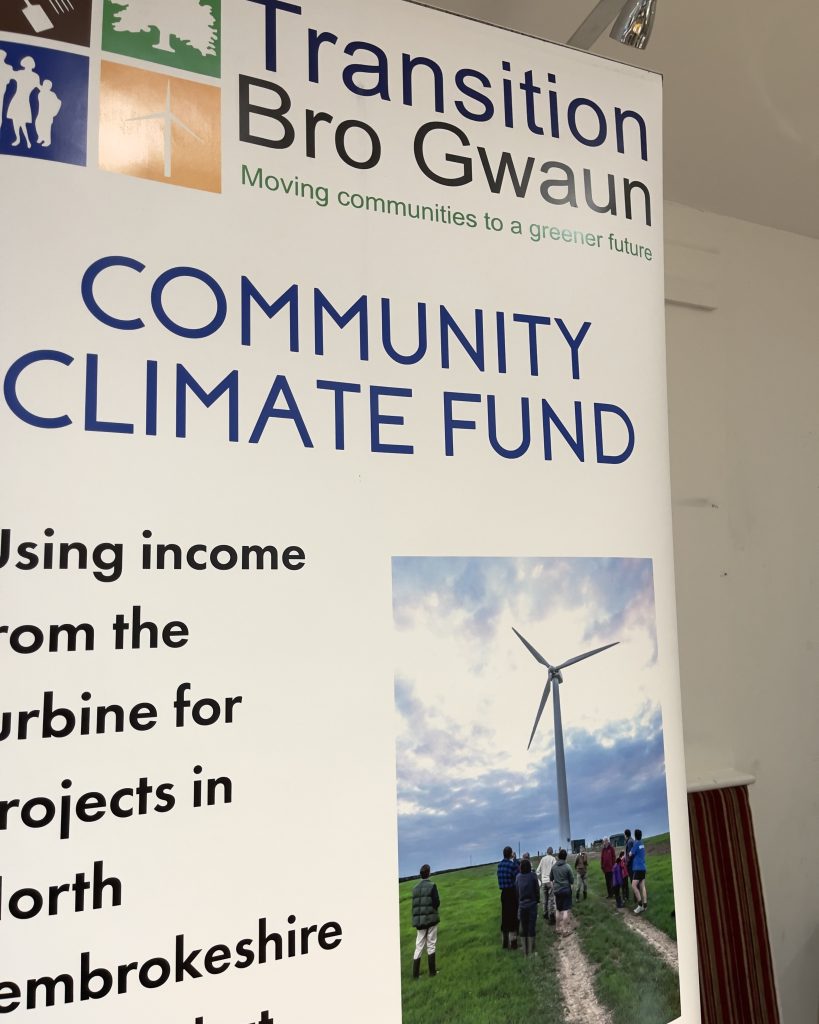 The fund uses income from the Abergwaun Community Turbine to support businesses and community groups across North Pembrokeshire to set up practical projects that will help move our community towards a greener, more sustainable future.
HOW TO APPLY
Find out about how, who and when by reading all about the CCF.
Expression of Interest (EOI) form is available here.
Deadline for EOI is the 20 November 2023.
Some Pictures from the Climate Fair Launch Event from 5 Oct 2023
The Climate Fair took place at the Rugby Club in Fishguard, one of the previous round beneficiaries and they were great hosts, thank you Rugby Club!
We were pleased to see most of our last years awarded projects and hear all about their progress. We hope that everyone who came along enjoyed the lively discussions and we look forward to hearing from groups who are interested in benefitting from the Green Grant.